Trump Budget Proposes Medicaid Block Grants, Big Medicare Cuts
The 2020 proposed budget includes Medicaid block grants, drastic cuts to Medicare spending, and stricter eligibility criteria for safety net programs.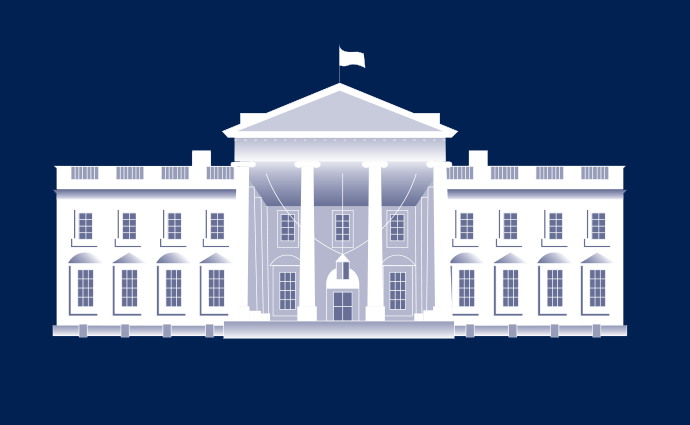 Source: Thinkstock
- In its 2020 fiscal year federal budget, The Trump Administration is proposing a significant reconfiguration of the nation's healthcare landscape by rolling back Medicaid expansion, creating state Medicaid block grants, and drastically cutting funding to Medicare.
The budget aims to slash $818 billion in Medicare spending over ten years and trim $1.5 trillion from Medicaid. Much of that money would be reallocated into block grants, or capped amounts for states delivering care. Block grants would be doled out based on a state's population.
"The Administration recognizes that the only way to reform Medicaid and set it on a sound fiscal path is by putting states on equal footing with the Federal Government to implement comprehensive Medicaid financing reform through a per capita cap or block grant," the budget says.
The Administration also doubled down on its commitment to work requirements as a condition of Medicaid eligibility. New work requirements for Medicaid, food stamps, and federal housing support would save $327 billion over a decade, largely due to kicking existing beneficiaries off the rolls, says the New York Times.
Medicaid alone would save $130.4 billion by instituting more universal "community engagement" requirements. Some states have already received approval for adding work requirements to the Medicaid eligibility process.
READ MORE: CMS Seeks Comment on Purchasing Health Insurance Across State Lines
The budget would also reduce home equity allowances for Medicaid eligibility, require proof of immigration status before eligibility, and modify the appeals process.
In addition to Medicaid changes, the Administration is proposing several changes to Medicare payments.
Hospitals would see significant reductions in payments for uncompensated care over the next decade, while post-acute and long-term care providers would be subject to a new "unified payment system based on patients' clinical needs rather than the site of care" in an effort to control opportunistic spending.
Site-neutral payments are also on the table. Hospital-owned physician offices located off campus would receive a physician office rate, as would certain services rendered on campus, but on an outpatient basis.
The budget would also expand prior authorization for Medicare fee-for-service items in an effort to reduce waste. By 2029, expanded prior authorization will save more than $6 billion, the Administration asserts.
READ MORE: Noncitizens, Lawful Immigrants Much More Likely to Be Uninsured
Medicare beneficiaries with high-deductible health plans would be given the option to make tax deductible contributions to health savings accounts, potentially savings $12.6 billion by 2029.
Commercial insurance beneficiaries would also have increased access to health savings accounts, which is likely to save $28 billion by 2029, the government says.
The budget also contains cuts for other health agencies, including $4.9 billion from the National Institutes of Health, $1 billion from HRSA, and $1.2 billion from the CDC.
While the budget also offers some funding for fighting HIV and the opioid epidemic, reactions from healthcare groups and advocacy organizations were initially skeptical.
"Patients should be confident in knowing that their hospital is their lifeline to access care in their community," said AHA President and CEO Rick Pollack. "The cuts proposed today raise serious concerns about how hospitals and health systems can ensure they serve as the safety net for their patients."

"This budget proposes hundreds of billions of dollars in cuts to hospital and health system services for seniors under Medicare and Medicaid. This includes cuts to Medicare for care in hospital outpatient departments, teaching hospitals for medical education, post-acute providers, assistance that helps to defray some of the costs of caring for low-income seniors, and cuts to the Medicaid program by redesigning it through block grants or per capita caps."
READ MORE: State Legislatures Debate Value of Association Health Plans
The Federation of American Hospitals similarly condemned the proposed changes.
"The new White House budget imposes arbitrary and blunt Medicare cuts to hospitals who care for the nation's most vulnerable," the organization said. "The impact on care for seniors would be devastating. Not to mention that massive reductions would drastically reduce resources critical to care for low-income Americans and cripple efforts to stave off the looming physician shortage."
"Hospitals are less and less able to cover the cost of care for Medicare patients, it is no time to gut Medicare."
The Southern Poverty Law Center also took a strong stance against the idea of block grants for Medicaid.
"We strongly condemn this administration's continued effort to undercut Medicaid, a critical safety net to ensure that the poor can receive health care," the organization said.
"The Trump administration's proposed budget includes a provision to convert Medicaid into a system of block grants, which past experience has shown will result in a dramatic reduction in services for those who need it most. It's not only irresponsible, it's un-American."
Like most initial budget proposals, it is highly unlikely that the document will be put into action in its current form. Democrats in the House and Senate have already condemned the plan and its potential impact on healthcare – and block grants for Medicaid have failed to come to fruition before.
However, the budget does indicate the Administration's priorities and the direction it is planning to pursue for the remainder of its tenure.
CMS has already used its regulatory authority to approve Medicaid work requirements and state waiver programs that follow along the budget's guidelines. And it's no secret that repealing Medicaid expansion has been a target for Republicans since the Affordable Care Act came to pass.
Healthcare stakeholders will need to keep a close eye on the budget process as it wends its way through Congress in order to ensure that their future strategies are in line with government actions to control spending.