UnitedHealth Releases Accountable Care Organization Coverage
UnitedHealthcare has created a new health plan option called NexusACO, which connects consumers to accountable care organizations.
- On December 7, UnitedHealthcare announced in a company press release the introduction of the NexusACO, which is a new health plan product that allows consumers to obtain care from accountable care organizations. The program is expected to reduce healthcare spending for the payer as well as improve health outcomes for members.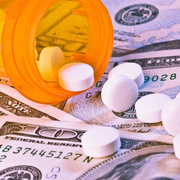 The NexusACO health plan will be available for consumers in 15 insurance markets nationwide to employers with 100 or more workers. UnitedHealthcare offered coverage through the NexusACO program during this year's open enrollment period with the insurance plan starting on January 1, 2017.
Tier 1 providers under this program are physician practices affiliated with accountable care organizations. UnitedHealthcare will be taking a more active role with patient management under the NexusACO program.
The payer will be sharing medical information and collaborating with providers to improve coordination. Claims data regarding emergency room visits, hospital admissions, and other specialty care will be shared across the healthcare providers participating in separate accountable care organizations.
The main goals of the UnitedHealthcare's accountable care program will be to target care coordination, advance health outcomes, and achieve monetary savings across the healthcare continuum.
"People enrolled in UnitedHealthcare's NexusACO plan will be able to choose a local primary care physician who will serve as a trusted expert who knows them, understands their needs and keeps them healthy while coordinating with other care providers supporting their care," said Jeff Alter, CEO of UnitedHealthcare Employer & Individual. "We believe people enrolled in the NexusACO plan will have a more satisfying experience, and will find it easier to navigate their health care options."
Some of the past work of UnitedHealthcare in partnering with accountable care organizations and advancing value-based care programs has been successful. For instance, its partnership with the accountable care organization WESTMED Medical Group led to an 8 percent decline in emergency room visits and a 5 percent decrease in hospital inpatient costs. Additionally, the quality metrics show that 90 percent of diabetic patients received the A1C test and 89 percent of patients had obtained a cervical cancer screening test at WESTMED Medical Group.
A Medicare-based ACO Monarch Healthcare showed a 6.5 reduction in total healthcare spending. Wisconsin-based Integrated Health Network also partnered with UnitedHealthcare and showed a significant rise in its screening rates when compared to providers using the fee-for-service payment system.
Breast cancer screening rates rose 6.7 percent and colorectal cancer screening rose 5.4 percent while the number of patients were screened for diabetes increased by 4 percent. Additionally, emergency room visits declined by 4 percent among providers participating in the Integrated Health Network.
"We have a number of value-based programs all along a continuum starting with the performance-based program where we contract with our hospitals and physician groups and set quality targets for performance," Michelle Lobe, Vice President of Network Strategy and Innovation at UnitedHealthcare, told HealthPayerIntelligence.com earlier this month. "We have moved into different types of value-based programs."
"We have an episode of care payment program related to cancer care. We also have accountable care organizations. Some are shared risk arrangements and some are shared savings arrangements."
Other health payers looking to gain greater success in the insurance market may need to move into value-based care reimbursement and accountable care in order to gain similar results to UnitedHealthcare. To reach the Triple Aim of Healthcare - better patient satisfaction, improved population health outcomes, and reduced spend - payers may need to partner with accountable care organizations.
Dig Deeper:
Time, Commitment Required for ACO, Value-Based Care Success
Key Steps for Payer Success in Accountable Care Organizations