Verma: Price Transparency Rule a "First Step" for Consumerism
CMS is stressing the importance of the recent hospital price transparency mandate for informing consumers and controlling spending.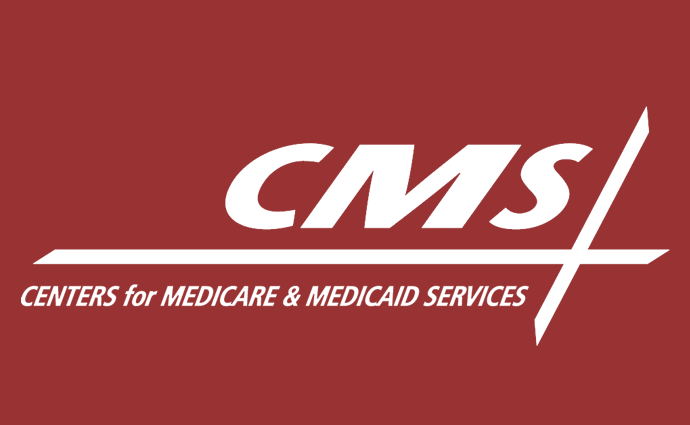 Source: CMS
- The hospital price transparency mandate that went into effect on January 1 is still ruffling feathers among healthcare providers, leading CMS Administrator Seema Verma to reiterate the importance of giving consumers access to pricing data.
In a media call held on January 10, Verma stressed the foundational role of the informed consumer in containing national spending while improving the quality of care.
"Costs continue to skyrocket and millions of Americans find themselves unable to get the care that they need. The status quo is unacceptable," she stated. "Today, patients are essentially shut out of the process of increasing value, but I believe they should be the driving change.
"Unlocking cost information is critical to enabling patients to become active consumers so that they can lead the drive towards value."
"Doing more of the same will not fix this problem," she continued. "So we must move our healthcare system on a different trajectory, one that points it towards what has always been its primary mission: serving the interests of patients. To do this, it is a necessity to make sure that patients have access to the information they need to make the best decisions for themselves and their families."
READ MORE: 60% of Employers Fail to Address Healthcare Spending Waste
Thanks to the 2019 inpatient and long-term care hospital prospective payment system (IPPS/LTCH PPS) final rule, released in August, hospitals are now required to publicly list their prices for services in a machine-readable, online format. The lists must be updated at least annually.
The rule is a "historic change" in the way pricing data is publicized, Verma said, but it only represents a "first step" towards creating the truly consumer-driven ecosystem that CMS envisions.
Many hospital executives have expressed trepidation about the requirement, with a recent poll finding that more than 90 percent of organizations are concerned about the impact of the rule. More than 40 percent are unsure how to implement mandate.
Verma acknowledged the consternation and the worry that patients might find chargemaster rates confusing.
But she countered by saying that the mandate is not a limitation: hospitals can add as much information as they like about what chargemaster rates mean, how their prices are linked to quality and outcomes, and what an individual with insurance is likely to actually pay.
READ MORE: Employers Working to Drive Down Rising Health Insurance Costs
"Hospitals don't have to wait for us to go further in helping their patients understand what care will cost," she pointed out. "We've seen great examples of tools that go beyond what is required. The University of Utah has an out-of-pocket cost tool that combines chargemaster prices with individuals' insurance information."
"UC Health in Colorado offers individualized estimates through their patient portal or through a mobile app, and also set up a dedicated call center for price transparency. The Mayo Clinic is also invested in making sure their patients understand their costs."
Requiring the data to be machine-readable is intended to make it easier for commercial developers, hospitals, payers, and other entities to create digital tools for price comparisons and shopping for services, Verma continued.
"By requiring the information to be posted in a machine-readable format, we set the stage for private third parties to develop tools and resources that are more meaningful and actionable than a list of codes and prices."
"This, coupled with the already published hospital star ratings on quality, gives patients more information than they've ever had before about the services provided by their local hospitals."
READ MORE: Data from Health Plans, PBMs Helps Lower Prescription Drug Costs
Verma pointed out that industry stakeholders have had opportunities to contribute their ideas and share their challenges through public requests for information during 2018.
"We know that this issue is complex, which is why we've asked for input from our stakeholders on key issues, like how to define standard charges, what types of information would be most beneficial to patients, and what enforcement mechanisms will be most effective," she said.
During the coming months, CMS will review public comments on enforcement mechanisms, she added.
Currently, there is no penalty for failing to comply with the mandate, and CMS has not yet collected information on how many hospitals have met the requirement.
The Administrator also said that CMS will be taking a closer look at how consumers are – or are not – actually using the information to make decisions.
"It's not just a matter of putting out the information," she said. "It's making sure that people have it at the right time, the right setting, and that the information that they get is usable, understandable, and that they also have the right incentives to make decisions around their care."
"I'm excited to see the additional work that hospitals will do to make this information even more useful and actionable for patients," she concluded.
"Giving patients access to pricing data is critical, but it's just the first step in fulfilling our commitment to helping patients be truly empowered to seek out high-value care among providers who'll be competing to serve them. And we look forward to working with the stakeholder community to advance price transparency in the coming year."