Federal Judge Strikes Down Cigna-Anthem Health Insurance Merger
A federal court denied a potential health insurance merger between Cigna and Anthem, citing possible consumer harm.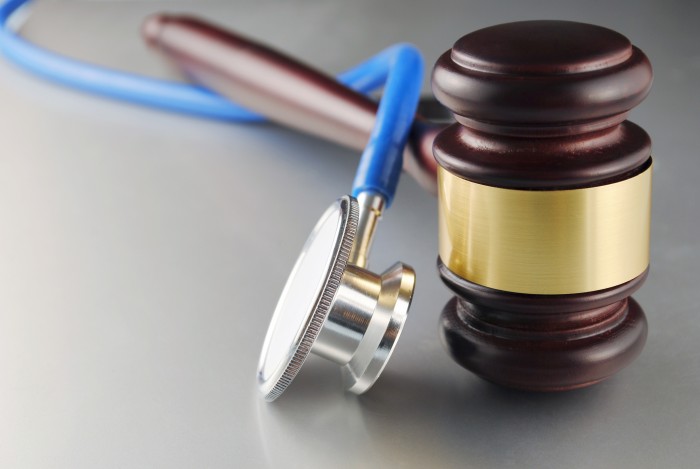 Source: Thinkstock
- A federal judge in Washington DC recently blocked a potential $48 billion health insurance merger between Cigna and Anthem, according to a Department of Justice (DoJ) press release.
The two payers started the merger process back in the summer of 2015, along with Humana and Aetna. But all four faced significant opposition, including DoJ requests to dismantle the possible mergers. The mergers would have reduced the nation's largest payer group from five to three, with only three payers dominating up to 80 percent of the health plan marketplace.
Two weeks ago, a federal court decided against the proposed Humana-Aetna healthcare merger, citing reduced competition for Medicare Advantage Plans and health plans sold on the exchanges. The judge also disagreed that the merger's contractual language would be enough to prevent premium price hikes or diminishing benefits.
Judge Amy Berman Jackson, the presiding federal judge in the Cigna and Anthem merger case, found similar issues. Judge Jackson sided with the DoJ in finding that the health insurance merger would harm customers, a New York Times article reported.
In a case filed against the healthcare merger in July 2016, DoJ contended that a Cigna and Anthem merger along with a Humana and Aetna merger would significantly reduce health plan competition and give too much power to just three major payers.
READ MORE: How Health Insurance Mergers Could Change the Payer Industry
Without sufficient competition, the federal department was concerned that premium prices would increase and the payers would have less incentive to collaborate with providers to improve care delivery.
On the other side, Cigna and Anthem claimed that the DoJ's request to block the healthcare merger demonstrated a misunderstanding of the "dynamic, competitive and highly regulated healthcare landscape."
The potential health insurance merger would actually improve consumer selection, health plan quality, and affordability, Anthem argued. The potential merger would also allow the merged payer to develop "high quality healthcare services with greater value at less cost."
The payer also stated before the federal court that efficiencies produced by the health insurance merger would offset anticompetitive behavior. For example, reduced administrative costs would allow the payers to pass on savings to customers and Cigna members would be able to access the same discounts that Anthem has negotiated with its provider networks.
However, the federal judge was not convinced by Anthem and Cigna's arguments and ruled that any efficiencies generated would not be merger-specific since the payers have already benefited from discounts.
READ MORE: Does Blocking Health Insurance Mergers Impact ACA Exchanges?
Cigna and Anthem also have achieved high enough levels of concentration in the national health plan market that a health insurance merger would be considered unlawful, the judge added.
"The evidence has also shown that the merger is likely to result in higher prices, and that it will have other anticompetitive effects: it will eliminate the two firms' vigorous competition against each other for national accounts, reduce the number of national carriers available to respond to solicitations in the future, and diminish the prospects for innovation in the market," wrote Judge Jackson in her decision.
Additionally, the federal judged noted that the "rift between the CEOs" of both payer organizations contributed to her ruling against the potential health insurance merger, the New York Times stated.
In court, Cigna representative questioned Anthem's cost savings estimated and refused to approve on Anthem's findings of fact.
The alleged rift resulted in needed pre-merger planning to be "stalled and incomplete," causing the payers to not go past the "initial stage of identifying goals and targets to actually specifying the steps to be taken jointly to implement them."
READ MORE: How Payers Could Compete in Midst of Health Insurance Mergers
In response to the health insurance merger block, Cigna announced on its website its intentions to "carefully review the opinion and evaluate its options in accordance with the merger agreement."
In the event of a break-up, Cigna will have to pay Anthem a $1.85 billion fee, according to their merger agreement.
Anthem also released a statement announcing its plan to appeal the decision. President and CEO Jospeh R. Swedish added:
"Anthem is significantly disappointed by the decision as combining Anthem and Cigna would positively impact the health and well-being of millions of Americans - saving them more than $2 billion in medical costs annually. Anthem has been a leader in providing individuals with access to high quality, affordable healthcare. Our decision to acquire Cigna is grounded in our commitment to this goal and to leading our industry during this period of dynamic change. If not overturned, the consequences of the decision are far-reaching and will hurt American consumers by limiting their access to high quality affordable care, slowing the industry's shift to value based care and improved outcomes for patients, and restricting innovation which is critical to meeting the evolving needs of healthcare consumers. Moving forward, Anthem will continue to work aggressively to complete the transaction while remaining focused on serving as America's valued health partner, delivering superior health care services to our approximately 40 million members with greater value at less cost."
Several other healthcare stakeholders, though, commended the federal court for blocking the health insurance merger.
DoJ considered the recent decision a win for consumers because blocking the merger would preserve competition in the exchanges.
The American Medical Association (AMA) also agreed with the judge's ruling and applauded her for seeing anticompetitive behavior that would not benefit consumers.
"In a David vs. Goliath battle between consumers and mega insurers, a federal judge today ruled that Anthem's proposed acquisition of Cigna poses a clear and present threat to the quality, accessibility and affordability of health care in the United States," stated Andrew W. Gurman, MD, AMA President. "The AMA applauds the fact-based ruling by Judge Amy Berman Jackson, which stopped in its tracks the creation of an immense corporate entity that would have been too big to regulate with virtually unlimited power over the healthcare of millions of consumers.