HFPP Provides New Resource for Payers to Combat Opioid Abuse
The Healthcare Fraud Prevention Partnership has issued a detailed report for healthcare payers to prevent and treat opioid abuse.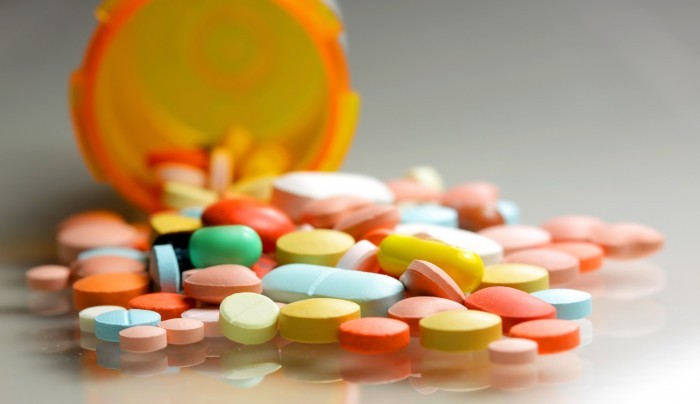 Source: Thinkstock
- A new 64-page report from the Healthcare Fraud Prevention Partnership (HFPP), a public-private partnership which includes CMS, gives payers resources that treat, educate, and develop improvements for combating opioid harm to patients.
CMS has worked to develop other resources that combat opioid abuse. These include publicly available patient-centered strategies and maps and datasets that show prescribing changes overtime. The report from HFPP provides payer-centric methods and solutions to opioid abuse.
The opioid crisis in the US continues to present a serious danger to patient safety, affecting how payers, providers, and stakeholders in the care continuum prescribe and manage opioid-based medications.
To begin, HFPP addresses patient safety concerns and cost spending issues for providers, government agencies, and payers that are critical for reducing fraud, waste, and abuse while ensuring accessing to proper therapies.
For payers, the challenge of combating opioid misuse and inconsistent prescribing relies on improving participation and strategic intervention between providers and payers.
READ MORE: How Medicare, Medicaid, and CHIP Guide the Health Payer Industry
"Payers can help to combat the opioid crisis by identifying and sharing strategies, such as reimbursement and coverage policies, conditions for provider plan participation, and dissemination of information to a variety of audiences, to address the large-ranging issues that lead to fraud, waste, and abuse in the healthcare system," HFPP said.
The report outlines three overarching strategies that help payers prevent, educate, and mitigate fraud and opioid abuse. Along with the three strategies, there are also five HFPP priority actions that are strongly recommended to be implemented by payers ASAP.
The first involves sharing resources, policies, and practices with patients that best suit their care and improve their outcomes. The focus of this action is to not only achieve the best possible patient outcomes but also reduce patient fraud, waste, and abuse for opioid treatments.
To implement this strategy successfully, HFPP heavily emphasizes improving communication between providers and patients from the payer point of view. Payers can do so through improvements in opioid-risk resources and avenues to promote further medical education for providers.
"For example, the CDC recommends that before starting and periodically during opioid therapy, clinicians should discuss with patients the known risks and realistic benefits of opioid therapy and patient and clinician responsibilities for managing therapy," HFPP said. "The guidelines also recommend that when opioids are started, clinicians should prescribe the lowest effective dosage.
READ MORE: Population Health Vital for Medicare ACO Models to Succeed
Other methods to supplement for Strategy 1 success include segmenting "patient audiences" which is a tactic that targets the most vulnerable or affected patients with educational resources. Another method involves using innovative care delivery systems, such as telehealth,
The second strategy of the HFPP plan provides detailed insights on effective methods to identify and mitigate potential fraudulent and abusive opioid activities.
HFPP says that the use of data warehouses, claims processing systems, and authorization systems are effective tools for finding fraud. A challenge for payers to make these systems useful involve developing data standardization systems that make it easier to manage and view data sources.
Prescription drug monitoring programs (PDMPs) are a major part of this strategy. These are systems that involve EHR implementation with assisted provider and prescriber monitoring. State agencies have seen success in these programs, and other states such as Virginia are beginning to build out these programs.
Included as factors in successfully implementing this strategy are drug utilization reviews through e-prescribing and patient data to weed out fraud and abuse.
READ MORE: CMS Halts on Changing Medicare Part B Prescription Guidelines
"Drug utilization reviews are organized, ongoing reviews of prescribing, dispensing, and use of medication, the goal of which are to help protect patients," HFPP said. "For example, drug utilization reviews can help identify patients prescribed both opioids and benzodiazepines, which together can exacerbate respiratory depression, the primary factor in fatal opioid overdose."
The third and final strategic action of the report calls for payers to use HFPP resources to engage in innovative studies and information techniques as well as share effective methods to wane opioid abuse.
The third strategy focuses on communicating between healthcare stakeholders to analyze and share research results that can be borrowed to improve opioid abuse treatments and methods to mitigate fraud.
"The HFPP supports the creation and dissemination of new information related to best practices in combating opioid misuse and OUD. The HFPP data resources are unparalleled in the US, as no comparable cross-payer collection of timely healthcare payment data exists elsewhere," the HFPP said. "At the same time, knowledge gaps continue to exist regarding the most effective strategies to reduce inappropriate opioid prescriptions, promote recovery from OUD, and increase the use of opioid alternative therapies for pain management."
HFPP details five priority actions outside of the strategic actions for healthcare payers, including training providers on the CMS guidelines for preventing opioid abuse and promoting access to and use of medication assisted treatment or using a combination of light medication and behavioral therapy to treat opioid abuse.
These initial priority actions call on payers to give providers in their care networks increased medical education and resources to mitigate opioid abuse at the care-level.
According to HFPP, promoting the availability of naloxone, an effective way to prevent unintended consequences of prescription opioid misuse, is critical and should have limited barriers to access and reimbursement.
Other priorities include call-to-actions for data supported management of opioid misuse and sharing successful mitigation techniques.
By releasing this information, HFPP hopes that payers can work with other stakeholders to battle the damaging effects opioids have on public health and healthcare costs.
"The consequences of inaction on this issue are dire in terms of public health impact and increased medical costs," HFPP said. "The problems of opioid mismanagement, over-prescribing, diversion, and non-medical use fall squarely within the HFPP's mission to foster a proactive approach to detecting and preventing healthcare fraud, waste, and abuse through data and information sharing."