Medicare-Medicaid Dual Eligible Care Models Aim to Coordinate Care
Medicare-Medicaid dual eligible care models provide highly coordinated healthcare services to help beneficiaries navigate their healthcare options.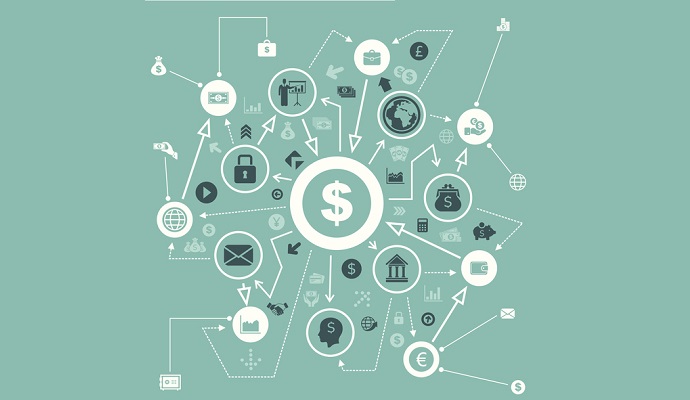 Source: Thinkstock
- Medicare and Medicaid dual-eligible care models provide extensive care coordination to ensure beneficiaries with multiple chronic conditions can access healthcare services, according to a new AHIP report.
Twelve million Americans use services from both Medicare and Medicaid. However, many dual-eligible enrollees experience challenges when attempting to access care. Historically, Medicare and Medicaid have not successfully provided integrated healthcare services that beneficiaries can easily navigate, AHIP found.
"Despite the maturity of these programs, there is a group of individuals—people with both Medicare and Medicaid—who rely on the two programs but who experience their care as uncoordinated, fragmented, and at times confusing," said AHIP.
Payers can implement three types of dual-eligible care models in order to address the needs of members that rely on Medicare and Medicaid equally.
Dual-Eligible Special Needs Plans
Dual-Eligible Special Needs Plans (D-SNPs) are Medicare Advantage plans that usually cover both Medicaid and Medicare benefits. States determine the extent that D-SNPs have to cover Medicaid benefits and Medicare benefits.
For example, a care coordination D-SNP does not cover Medicaid benefits but is required to coordinate benefits with an outside Medicaid agency and help beneficiaries use Medicaid services. Highly-integrated or fully-integrated D-SNPs provide both Medicare and Medicaid benefits.
In the next decade, D-SNPs will be required to support greater integration between Medicare and Medicaid.
"Starting in 2021, all D-SNPs will be subject to new rules aimed at promoting greater integration," AHIP said. "DSNPs will be required to meet one of three integrated service models for coordinating and/or integrating Medicare services with Medicaid long-term services and supports (LTSS) and/or behavioral health and other Medicaid covered services."
In 2018, over two million dual-eligible Medicare and Medicaid members enrolled in a D-SNP of any type.
Medicare-Medicaid Plans
Medicare-Medicaid Plans (MMPs), offered through a CMS demonstration, provide the most integrated model for serving dual-eligible beneficiaries.
MMPs are established through three-way contracts between the health plan, CMS, and a state Medicaid agency. The MMP offers individualized care for each dual-eligible enrollee and provides both Medicaid and Medicare benefits to members.
The MMP model is relatively new compared to other health plan models serving dual-eligibles. Massachusetts launched the nation's first MMP in 2014 and the MMP model has expanded into nine states since then. MMP enrollment statistics for 2018 estimate that 383,000 dual-eligible Medicare and Medicaid beneficiaries.
Programs of All-Inclusive Care for the Elderly
Programs of All-Inclusive Care for the Elderly (PACE) are used to address the needs of dual-eligible members. PACE plans are designed to help beneficiaries live in the community instead of nursing homes and related facilities.
PACE launched in 1972 and became a permanent care model in 1997. Beneficiaries receive healthcare services at a PACE center where an interdisciplinary care team develops a care plan for each enrollee.
Almost all of PACE enrollees are dual-eligible for Medicare and Medicaid. In 2018, 41,079 dual-eligible beneficiaries are enrolled in PACE plans across 31 states.
The three types of dual-eligible care models are designed to address the significant costs and healthcare challenges of the nation's vulnerable populations.
Sixty-five percent of dual-eligible beneficiaries are 65 or older and 72 percent have at least three chronic conditions. In addition, 61 percent of beneficiaries have functional impairments and 58 percent have cognitive impairments.
Dual-eligible beneficiaries account for 20 percent of Medicare enrollment and 15 percent of Medicaid enrollment, but account for 35 percent of spending within both programs. This equates to approximately $235 billion in Medicare spending and $193 billion in Medicaid spending.
Integrated care health plans specially designed for dual-eligible beneficiaries may help address the complex needs of members. Currently, D-SNPs, MMPs, and PACE plans are used by 16 percent of all dual-eligible members.
AHIP believes that new models to address the complex needs of dual-eligible beneficiaries will emerge in the near future.
"One approach would be a single unified program that combines Medicare and Medicaid into a single program, bringing greater transparency and alignment for enrollees, their families, and providers," AHIP explained. "In the meantime, the three integrated delivery models will continue to provide valuable insights into integration challenges and opportunities for innovation."