Payer Meal Program Addresses Social Determinants of Health
A payer-sponsored meal program to address food-related social determinants of health is having positive effects on health outcomes and behaviors.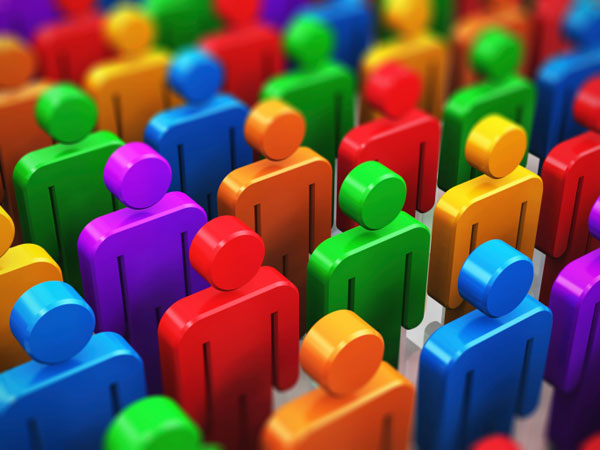 Source: Thinkstock
- Philadelphia-based Health Partners Plan (HPP) reduced blood glucose levels of diabetics and care utilization of other chronically ill members by implementing a healthy meal program to address food-related social determinants of health (SDOH).
The Food-as-Medicine program targets chronically-ill Medicaid and Medicare members by working with the state's Metropolitan Area Neighborhood Nutrition Alliance (MANNA). The targeted meals helped HPP and MANNA to reduce hospital admissions by 27 percent, ED visits by 6.9 percent, provider visits by 15.9 percent, and specialist visits by 7.9 percent.
HPP contracted MANNA to provide members 21 meals per week for a six-month duration in 2015. HPP extended the Food-as-Medicine program into 2017 and increased the meal outreach program from 200 Medicaid diabetic members to 1900 Medicare and Medicaid beneficiaries.
Leaders from both organizations developed the program based on MANNA's previous research on food-related SDOH, which found that providing healthier meals can drastically improve beneficiary health and lead to lower utilization rates over a long-term period.
HPP and MANNA hope that other payers and organizations will borrow the insights from the program to address food-related issues in their chronically-ill populations.
READ MORE: How Payer Philanthropy Can Address Social Determinants of Health
"It is our hope that our findings and the groundwork provided in this paper will inspire policymakers, government institutions, and most especially, the healthcare industry to adopt the food as medicine model into the health care system to alleviate chronic diseases and conditions and lower health care costs associated with treating such illnesses," Health Partners Plans President and CEO William S. George said in a press release.
"After hearing about the research on MANNA's impact that was published in the Journal of Primary Care and Community Health, Bill George was intrigued. And when no other health plan figured out how to make this work, Health Partners Plans showed commitment and made it happen," added Susan Daugherty, CEO of MANNA.
The Food-as-Medicine model created significant health improvements chronically-ill members within the first six months, including measurable improvements and increase in healthy behaviors.
Hemoglobin levels remained stabilized for 59 percent of beneficiaries during the first six-months of the program and lowered for 26 percent of members. The remaining 14 percent experienced higher hemoglobin levels.
Member testimonials of the program highlighted exceptional health improvements for members with complicated chronic diseases and health situations.
READ MORE: Aetna Highlights Emerging Drivers of Value-Based Care
Diabetics experienced remarkable improvements in their health including weight loss with some members losing up to 32 pounds. Diabetics reported exercising more, making better food choices, and felt better to self-manage their disease.
A 64-year-old member with a history of multiple conditions (e.g., COPD, asthma, diabetes) lowered needed medications and improved healthy eating behaviors. The member lost 11 pounds and required less medication to manage conditions through better portion control and increased consumption of fish and non-starchy vegetables.
One pregnant woman with gestational diabetes used the program to develop better eating habits that allowed her to have a healthy baby, limit and stop insulin use, and normalized her glucose levels.
The member survey and the end of the first six-month period revealed that an overwhelming majority of members felt the benefits of healthy eating and improvements in health behavior.
All members that participated said their meals addressed a medical need and were prepared to make healthier diet choices
READ MORE: Payers Address Opioid Safety Via Education, $0 Narcan Co-Pays
Ninety-five percent of members reported that the program helped them to understand the importance of a healthy diet in relation to their chronic conditions and led 75 percent of members to make healthy eating decisions after the program ended.
HPP and MANNA provided an operational overview to help payers and other stakeholders learn how they managed the program.
The contract of the program lasted for six weeks and was priced by the cost for bundled meals.
HPP onboarded MANNA by teaching them how to properly create and submit claims even though MANNA had limited experience within medical billing.
"The learning curve was steep for an organization with no previous experience with medical billing, but the resilience and patience to get it right on behalf of both organizations eventually paid off. MANNA even adopted a standard referral form to add required information (i.e., diagnosis codes, care manager contact information, member ID number, etc.) to assist billing," the organizations said.
The program was measured by provider engagement and hemoglobin outcomes. MANNA measured these characteristics six months prior to the launch of the program, during the program's implementation, and three months after the program concluded.
Payer and provider organizations may be able to drive similar health improvements for populations that have chronic diseases by simply providing access to health dietary options, the organizations concluded.
"HPP's success with the food as medicine program validates that it is a realistic and sustainable solution for treating chronic illnesses. By meeting them where they are, educating and supporting them to make changes to improve their health, members feel more engaged and empowered to shift to healthier behavior for the long term," HPP said.
"HPP encourages health plans across the nation to consider implementing this effective program, build on our learnings and continue to innovate and improve the lives of people battling this intractable problem."