AHIP Supports Demo of Medicare Advantage Plans as Advanced APMs
AHIP applauds CMS for launching a demo project classifying Medicare Advantage plans as Advanced APMs under MACRA.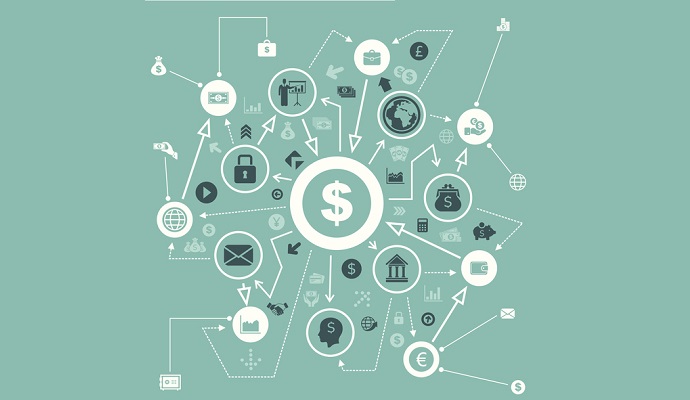 Source: Thinkstock
- AHIP has voiced its support for a CMS demonstration project that would allow Medicare Advantage (MA) plans to qualify as Advanced Alternative Payment Models (APMs), the organization wrote in a statement to CMS.
The payer advocacy group believes that the Quality Payment Program (QPP) has the potential to continue high consumer satisfaction rates with MA plans and encourage payers and providers to further enhance the quality of care for patients.
Medicare Advantage plans already require providers to meet many of the goals laid out in other Advanced APMs, AHIP said, such as coordinating care and managing populations in a cost-effective manner.
"Unlike the traditional Medicare program, MA plans often offer additional, comprehensive benefits such as vision, dental, and hearing coverage, as well as a cap on out-of-pocket spending, and many plans offer drug coverage with no additional cost to beneficiaries," AHIP said.
"In addition, in comparison to the traditional Medicare program, MA has been shown to reduce hospital readmission institutional post-acute care admissions, and increase rates of annual preventive care visits and screenings. As a result, the MA program has a beneficiary satisfaction rate of 90 percent."
READ MORE: How Medicare, Medicaid, and CHIP Guide the Health Payer Industry
Beneficiaries receiving care under a value-based model were three times more likely to undergo preventive care visits, and 11.2 percent less likely to utilize an emergency department visit, according to information published in Health Affairs.
Allowing providers to receive incentives under their Medicare Advantage contracts would be a step in the right direction for the Quality Payment Program, AHIP stressed.
"AHIP commends CMS for considering and soliciting ideas on creating a way for individual clinicians and clinician groups to receive credit for their financial risk based arrangements with MA plans," AHIP said.
"Value-based contracts between MA plans and providers groups have been found to improve utilization, such as increasing office and preventive visits and decreasing emergency department and inpatient hospital admissions, while increasing survival rates," the group added.
AHIP added five suggestions including the structure of demonstrations, how to support needed infrastructure, proposals for budget neutrality, an estimation process, and preservation of antitrust policies.
Adopting the basic structure of other Advanced APMs
READ MORE: AHIP, AMA, AHA to Congress: Fund Cost Sharing Reductions to 2019
AHIP suggests that CMS should treat providers that contract with MA plans the same as providers participating in other Advanced APMs for payment purposes. As a result, AHIP acknowledges that MA providers would have to meet the same reporting requirements regarding EHR use, care quality, and financial risk.
"For example, payments received from the MA plan, or patients served that were enrolled in the MA plan, would be taken into account in determining whether a provider meets the 25 percent minimum Medicare payment amount threshold or 20 percent minimum Medicare patient threshold, respectively," AHIP added.
Infrastructure support and funding
AHIP also said that CMS should consider providing advance incentives to providers who are not Qualified Providers (QPs) to encourage the implementation of EHRs and other health IT tools. such as nursing homes, funding to create data-sharing infrastructure.
"This type of funding mechanism would create ready access to the capital providers require to invest in the infrastructure (IT, data analytics, patient engagement) necessary for transitioning to risk based payment arrangements," AHIP said.
MA beneficiaries are older and tend to utilize many healthcare services outside of primary care. AHIP believes that establishing data sharing links between disparate organizations could enhance access to patient data and improve care coordination.
READ MORE: AHIP: Permanently Renew Medicare Advantage Special Needs Plans
AHIP also suggested that CMS could use the Advanced Payment ACO Model as a guide, which already delivers several types of upfront payments to participating providers. These payments operate as an advance on shared savings the organizations are expected to earn under the model.
Creation of budget-neutral initiatives
AHIP invited CMS to collaborate on creating a budget for the demonstration that is either budget neutral or reduces federal spending. The budget would be dependent upon if the demonstration is successful and extended after the initial time period.
AHIP also wants to create an estimate of potential savings during the time of the MA Advanced APM demonstration. AHIP suggests that CMS should consider bonus payments to providers that participate in an MA Advanced APM that are expected to create the largest savings.
CMS should also consider the potential savings APMs could have on the MA program and government spending.
Encouraging MA providers to adopt alternative payment arrangements through the demonstration could reduce MA plan bids, which may result in reduced costs to the government. AHIP added that CMS should evaluate the possible correlation between increasing MA enrollment rates and decreasing Medicare fee-for-service spending.
"CMS could evaluate this demonstration for its impact on outcomes, satisfaction, and out-of-pocket costs, expenditures for participating health plans, and plan bids over time to determine if the model results in savings," AHIP said.
Development of an attestation process
AHIP suggests CMS should develop a clinician-initiated attestation process that would be limited to collecting the minimum amount of data required to prove compliance.
"Inclusion of an attestation process would not only minimize administrative burdens for the agency, plans and providers, but would also help to ensure that proprietary or commercially sensitive information is adequately protected," AHIP said.
AHIP added that payer-initiated attestation process should be voluntary.
Preservation of non-interference policies
Because the Social Security Act prohibits CMS from interfering in the terms and conditions of an MA organization's contracts with providers, CMS should not, and cannot, dictate pricing terms with MA plans and their network providers
AHIP supports the demonstration goals, and wants providers to adopt APMs. However, AHIP strongly suggested that the demonstration must remain voluntary because of policy and antitrust implications.
AHIP concluded their statement by reaffirming their support the demonstration and benefits it could bring to the healthcare industry.
"Such a demonstration would recognize and reward the successful, innovative practices that MA plans and providers have already developed to better serve their patients, as well as ensure that the MA program continues its progress in delivering better care, improved health, and lower costs for Medicare beneficiaries," AHIP concluded.
"Thank you for the opportunity to provide these comments. We look forward to continuing to work with CMS in the national effort to transition to value-based healthcare."