Rise in High-Deductible Health Plans Requires Cost Transparency
High-deductible health plans are becoming more common and payers will need to assist consumers in choosing affordable options.
- High-deductible health plans are becoming more and more common across the health insurance industry. With the many changes that the Affordable Care Act (ACA) has brought, payers are attempting to control costs by offering more high-deductible health plans. The Kaiser Family Foundation's 2015 Employer Health Benefits Survey has shown that the number of employees with an annual deductible grew from 70 percent in 2010 to 81 percent last year.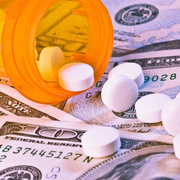 Consumers often find it difficult to afford high medical bills when facing deductibles on a yearly basis. In fact, a GfK survey shows that more members who have purchased health plans on the ACA exchanges are delaying seeing their primary care doctors due to high out-of-pocket costs.
Consumers are looking for more price transparency from the healthcare industry especially when facing high-deductible health plans. Payers can assist their members by improving their own price transparency and working with their provider network to bring more cost transparency.
Amelia Haviland, Professor of Statistics and Public Policy at Carnegie Mellon, spoke with HealthPayerIntelligence.com about ways payers could help consumers with high-deductible health plans.
"There are a couple of directions that could be fruitful [for helping consumers]. One is that there's quite solid research that tells us that people in high deductible plans don't know what their deductible applies to and what's exempt from the deductible," Haviland explained. "An easy step would be to make it much more transparent to enrollees what is exempt. Beyond that, additional tools are needed. I often say to employers who are looking to switch over to high deductible health plans, their employees need more support around making healthcare choices."
READ MORE: 4 Ways Payers Could Improve Healthcare Price Transparency
Haviland discussed how important it is for consumers to learn about "alternative treatment options" and find the medical facilities that would be more affordable and provide the best choices for their medical needs. Payers can provide advice on these topics to their members, she said. New customer service channels could be opened to provide more information and feedback to members as well especially in terms of alternative treatments.
"It really falls on the health insurance company to take steps about price transparency and helping enrollees make value-based decisions," Haviland continued. "They're in a position to calculate what the out-of-pocket payment would be for patients. There is still a fair amount of discussion going on on how to make that kind of information about value and price transparency salient to enrollees. There are some health insurance companies that are providing apps for patients to search for providers geographically near them and the plan will show people who are in their network, the quality of providers, and which providers are in different value tiers."
"It's complex to move towards higher value care and something that most folks think people need to be talking to medical professionals about. Anything we can do to lower the barriers for patients to talk to medical professionals about their treatment options without having huge costs associated is a step in the right direction," she noted.
In order to improve price transparency, payers may need to expand the use of new tools and technologies as well as educate patients on the importance of primary care instead of delaying treatment and ending up in the emergency room, Haviland pointed out.
"Prices are complex and they depend on what's discussed in the interaction with the provider," she continued. "Most providers are not in a good position to figure out the cost sharing details of plans and deductibles. I think some tools that have shown some promise include Healthcare Wallet where people can get easy access to the Internet and understanding where they are in their deductible. Being able to input information easily about the care a patient is considering and the tool would tell them what their costs they would be exposed to."
READ MORE: Senate, House of Representatives Pass 21st Century Cures Act
"One big piece of this is going to the emergency department. There is some evidence that people with high cost sharing go to the emergency department once and not again," she noted. "If that emergency department was avoidable to start with, they might not have gone the first time if they understood the cost sharing implications of emergency care."
Payers will need to make sure their enrollees understand what type of medical care won't apply to their deductible and also where their cost sharing will be more extensive. Creating easy-to-understand pricing data is vital for members to better understand what their overall medical bill will be. This would also allow them to choose more affordable services and facilities.
The push for greater price transparency goes hand-in-hand with value-based care reimbursement, which is based on reducing wasteful or unnecessary spending while improving the quality of care and patient satisfaction.
When asked what issues health plans should watch out for in terms of value-based care, Haviland responded, "There are a lot of state level initiatives to improve price transparency and there's a greater push for employers to move towards requiring payers to provide quality information about the plan itself and about the providers in their network. This is similar to what's seen in Medicare Advantage. Part of the equation of value-based care is both handling the complexity of assisting medical providers, insurance companies and patients in trying to move towards value-based care and keeping watch on quality."
READ MORE: Medicaid Service Equals or Surpasses Private Health Payers
Dig Deeper:
Why Payers Should Consider Consumer Needs in Value-Based Care
Why Payers Should Include Consumer Engagement in Health Plans