Top Health Plans Excel in Preventive Care, Chronic Disease Management
The top commercial health plans ranked by the NCQA excelled in providing preventive care and chronic disease management to their beneficiaries.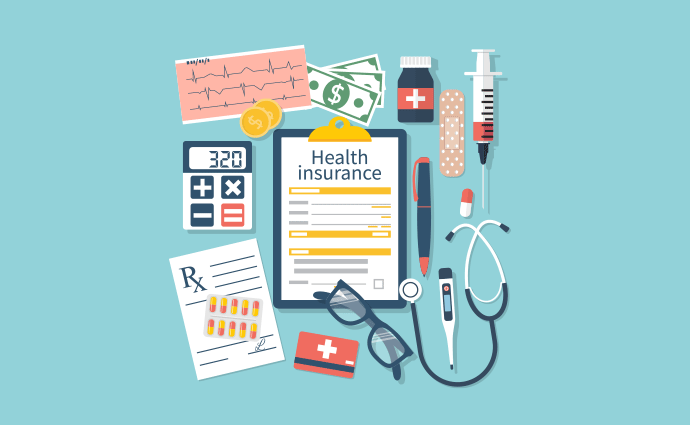 Source: Thinkstock
- Health plans that offered high-quality preventive care and comprehensive chronic disease management received top marks in the latest health plan rankings from the National Committee on Quality Assurance (NCQA).
NCQA ranks health plans in three major performance domains including preventive care, chronic disease management, and consumer satisfaction. Plans earn an overall score as well as individual scores for several sub-categories.
For plan year 2018-2019, just two health plans earned the NCQA's best possible overall score of five points.
Topping the list with a 5.0 rating is Group Health Cooperative of Southern Wisconsin (GHCSW), a non-profit health plan that serves 80,000 beneficiaries in Dane County.
GHCSW earned a 4.5 overall rating in preventive care performance and earned perfect scores in key preventive care sub-measures. The plan scored 5.0 for childhood preventive care, women's reproductive health, and adult BMI assessments.
The health plan also earned a 4.5 rating in chronic disease management. GHCSW earned a 5.0 in measures for treating heart disease, controlling diabetic members' blood pressure, and improving medication adherence for beneficiaries with depression.
However, GHCSW didn't perform nearly as well in consumer satisfaction scores, earning a 3.5 overall score. But the plan did earn a 4.0 rating for consumer satisfaction with individual providers.
Kaiser Foundation Health Plan of the Mid-Atlantic States serves a portion of Kaiser's 11.8 million beneficiaries in Maryland, Virginia, and Washington DC. Kaiser's Mid-Atlantic health plan is the second health plan to earn a 5.0 overall rating for 2018-2019.
The plan's 5.0 rating was influenced by the health plan's ability to deliver high-value preventive care services. Kaiser's Mid-Atlantic plan did not earn lower than a 5.0 in any preventive care measures including preventive childhood care, preventive cancer care, and preventive reproductive care.
Kaiser Mid-Atlantic plan also earned a 4.5 rating for chronic disease treatment and earned 5.0 for diabetes care.
But the health plan struggled in consumer satisfaction categories, like GHCSW, and only earned a 2.5 rating in consumer satisfaction scores. The plan earned a 2.0 rating in measures related to members' ability to access care and receive care quickly.
A handful of health plans were able to crack the NCQA's top rankings by providing exceptional customer satisfaction.
AultCare Insurance Company health plans, a payer that sponsors employer and individual health plans across Ohio, earned a 5.0 for consumer satisfaction.
AultCare health plans scored a 5.0 in every consumer satisfaction category expect care coordination, where the plan earned a 4.0. AultCare plans also earned a 4.0 in chronic disease management. The payer did not have enough information to report on preventive care performance.
Capital Districts Physician Health Plan (CDPHP), a health plan that sponsors commercial plans across 24 counties in New York, was another plan that earned a 5.0 rating consumer satisfaction.
The health plan had identical consumer satisfaction measures to AultCare and only missed out on a 5.0 rating for care coordination performance. CDPHP earned a 4.5 rating in preventive care measures and a 4.0 for chronic disease management.
NCQA's final ratings suggest that health plans took a more proactive role in preparing for the organization's updated HEDIS measures for 2019.
New updates to HEDIS measures focused on new ways to evaluate both preventive care and chronic disease management. Payers may have thoroughly anticipated these changes based on many plans' high performance in both categories.
Notably, even the best health plans ranked by NCQA continued to struggle in consumer satisfaction categories.
Consumer satisfaction has been a pain point for the payer industry and has not made much progress. Health plan consumers continue to struggle with understanding health plan benefits, utilizing health plan customer service, and making informed healthcare choices.