Bundled Payments Require Clinical Insights, Provider Buy-In
Payers launching new bundled payments must leverage clinical insights and provider buy-in to appropriately use bundles.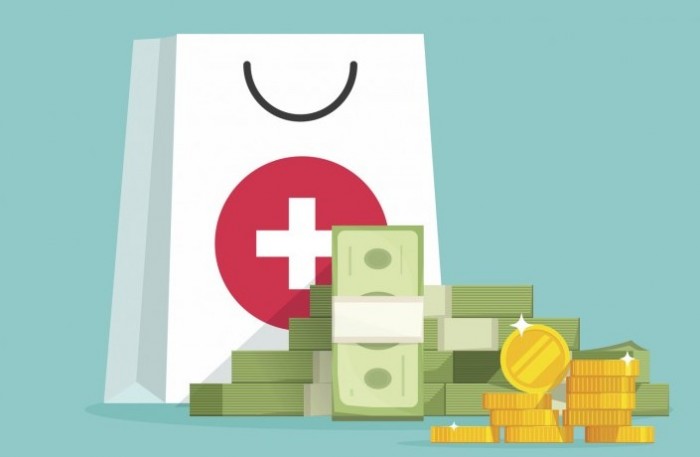 Source: Thinkstock
- Payers see bundled payments as a way to promote value-based reimbursement practices but must first leverage clinical insights and provider buy-in to maximize a bundle's potential effectiveness.
Bundled payments are valuable to payers because of their capabilities to support population management initiatives, save on healthcare costs, and reduce wasteful spending. Providers may also find a bundled payment agreement favorable if there is less financial risk than with other value-based arrangements.
Payers that launch an initial bundled payment program must use considerable resources and time to develop an effective payment strategy, says BlueCross BlueShield (BCBS) of Michigan Vice President of Contracting and Network Administration Steve Anderson.
Anderson and his team at BCBS recently implemented a pilot bundled payment program for hip and knee replacements to reduce care costs while improving beneficiary outcomes. The program will reimburse 64 surgeons across seven health systems with bundled payments in its initial stages.
BCBS of Michigan has facilitated the transition to pay-for-performance over several years by understanding strategic healthcare relationships to improve member costs and outcomes, Anderson explained to HealthPayerIntelligence.com.
READ MORE: How Payer Philanthropy Can Address Social Determinants of Health
"[At BCBS of Michigan] we think there are a number of strategies that might best suit our members based on better coordination between us and physicians, between physicians and hospitals, and between physicians and other facilities," Anderson said.
"And to the extent that providers can manage a member population effectively, and drive out unnecessary or duplicative care, they can benefit from that through our incentive programs," he added.
A bundled payment program needs to have a clearly defined population and bundle amount before extending participation to providers.
Anderson suggested that there is an urgent need to collaborate with providers to develop bundles since providers are limited to the total amount of payment in a bundle.
READ MORE: How Payers Can Succeed in Association Health Plan Markets
"Payers and providers need agreement on what a bundle looks like, what it should cover and shouldn't cover, and where they can eliminate some of the risk from your stakeholders," Anderson said.
Once providers are on board, payers also must design bundles to accurately reimburse providers for an entire episode of care. A bundle may likely cover the main treatment as well as post-admission services such as physical therapy.
Anderson stressed that engaging providers outside of primary care settings is needed to determine costs for a full episode of care.
"Value-based reimbursement is very primary-care-centered, and it should be, but there's a whole lot of utilization that goes on outside of the primary care physician office and getting those providers involved in this experiment is important also," Anderson explained.
Understanding which beneficiary populations are most likely to benefit from a bundle is a critical challenge in launching a bundled payment program. Anderson maintained that payers need to find variations in healthcare costs and outcomes between health plan beneficiaries.
READ MORE: Member Incentives for Lower Cost Health Services Saved Payer $3.2M
Originally, BCBS evaluated its cost and utilization data for hip and knee replacements within Medicare Advantage populations. Anderson and his team then found that there was a greater need for the bundles in commercial populations than Medicare Advantage groups.
"When we looked at the data we saw the variation and the sheer number of hip and knee replacements within commercial populations," Anderson said. "BCBS thought this would be a good opportunity to get the orthopods, the specialists, and hospitals more specifically involved on a particular procedure or set of procedures."
BCBS of Michigan used the data to develop a retrospective bundled payment model that reimburses providers between $28,000 and $55,000 for a hip/knee replacement surgery and rehabilitation services.
Anderson found that this amount would help BCBS reduce approximately 10 percent of wasteful healthcare spending based on regional differences in needed bundled payment amounts. CMS uses similar methodology to price hip and knee replacement bundles and Anderson suggested that payers should draw lessons from CMS when developing bundles.
"BCBS used regional targets based on our current experience in those regions and mimicked CMS's methodology almost to a tee," Anderson said.
He explained that payers should explore a retrospective bundled payment model before trying to implement a prospective model. BCBS of Michigan plans to pursue the use of prospective models after successfully implementing retrospective models.
"Our bundles are all retrospective at the moment, but we would like to be able to get prospective in the future," he stated.
Anderson said that using a hip and knee bundled payment model like CMS's helped providers understand how their payments were established.
"A key to engagement was to make it simple as possible for people to understand it's exactly like CMS's bundled program," Anderson noted. "We thought it would put some comfort in the participating providers, that they wouldn't have to learn a whole new bundle."
BCBS of Michigan engaged providers by meeting with them through social functions, soliciting regular feedback about the bundled payments, and by sharing data it used to develop the payment model.
"Opening up the methodology, actually creating a model and sharing that with the provider community and offering up some of our capabilities helped with adoption," Anderson said. "Generally trying to provide comfort or confidence that this program, with our analytics and provider involvement, will yield success and positive outcomes.
BCBS of Michigan has plans to launch additional bundles by incorporating the same data sharing techniques and provider collaboration practices to successfully do so, Anderson concluded.
"We're looking at what the next two or three bundles to operationalize might be and we think that will enhance our overall value-based reimbursement programs from a participation standpoint."