FTC Clamps Down on Allegedly Fraudulent Health Plans
Simple Health accused by FTC of selling worthless plans, leaving many thousands uninsured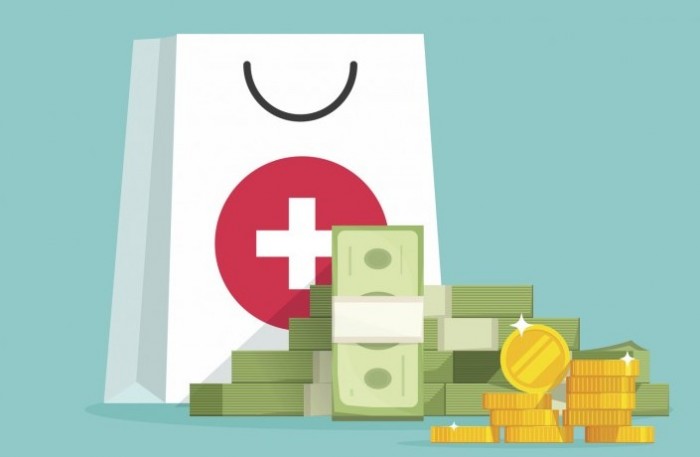 Source: Thinkstock
- A federal judge temporarily closed a Florida-based firm accused of fraudulently collecting over $100 million from Americans.
Simple Health allegedly collected more than $100 million by preying on consumers shopping for health insurance by selling those individuals worthless plans, the Federal Trade Commission alleged. Substantial medical expenses have been incurred by many of these consumers, burdened with unpaid medical bills climbing into thousands of dollars. For now, at least, a federal court's put the brakes on the operations pending a case resolution.
"Many consumers were misled into thinking they had purchased comprehensive health insurance, but when they needed to rely on that insurance, they learned they had none of the promised benefits," said Andrew Smith, director of the FTC's Bureau of Consumer Protection. "The plans defendants were selling are not health insurance and they aren't a substitute for health insurance. Get the details in writing and take your time before signing up for any of these plans."
In a complaint filed in federal court against Simple Health Plans, LLC, FTC alleged that the owner of Simple Health Steven J. Dorfman and five other entities led individuals to believe that preexisting conditions, prescription drugs, primary and specialty care treatment, inpatient and emergency hospital care, surgical procedures, and medical and laboratory testing would be covered by the comprehensive health insurance they were purchasing.
For a monthly amount as high as $500 monthly, consumers who enrolled wound up actually receiving a medical discount program or extremely limited benefit program instead of the benefits they thought they'd receive, essentially leaving them uninsured, the federal agency claimed.
Consumers were lured through a network of deceptive lead-generation websites claiming to provide information shedding light on comprehensive insurance, the FTC complaint stated. The defendants falsely indicated on the sites they were experts on and providers of government-sponsored health insurance policies such those offered under Medicare and the Affordable Care Act. In a number of instances, to further mislead consumers, AARP logos or well-known insurance carriers (e.g., Blue Cross Blue Shield) were featured on the site despite a lack of affiliations.
One Simple Health site, www.trumpcarequotes.com, falsely claimed to offer "Health Insurance for Smart People" from "the Nation's Leading Carriers" at "Low Affordable Premiums" with "Prescription Drug Coverage."
On top of that, consumers wound up talking to telemarketers representing the defendants after submitting their contact information to one of defendants' websites or placing a toll-free call to numbers on the sites, the FTC complaint also states.
In turn, the federal agency argued that consumers were led to believe by telemarketers that Simple Health could provide them a comprehensive "PPO" health insurance widely accepted by physicians located in the geographical areas of consumers for a one-time enrollment fee ranging from about $60 to $175, along with a monthly payment ranging from $40 to $500. In a number of instances, consumers received assurances that no copays or deductibles were part of the plans.
Subsequently, enrollees learned the plans neither were comprehensive health insurance nor provided coverage or benefits promised.
Typically, coverage for pre-existing medical conditions or prescription medications isn't incorporated into a plan. Instead, the plan pays $50 toward physician visits, capped at three yearly visits, and covers no more than $100 a day for hospitalization. If hospitalized for 30 days, a consumer could receive, at most, $3,200 per person, per year, from a plan.
Consequently, tens of thousands of consumers found themselves uninsured or in some instances with large medical expenses they believed would be covered. Under the ACA, the defendants' limited benefit plans and discount memberships don't qualify as health insurance. Therefore, a fee was imposed on some enrollees who could afford health insurance, but opted against purchasing it, alleges the FTC.
All told, charges of violating the FTC Act and the agency's Telemarketing Sales Rule were leveled against the defendants who are named in the complaint: Steven J. Dorfman, Simple Health Plans LLC, Health Benefits One LLC, Health Center Management LLC, Innovative Customer Care LLC, Simple Insurance Leads LLC, and Senior Benefits One LLC.