Medicaid Waiver Adds More Beds For Drug Addiction Treatment
Seven additional states requested Medicaid waivers to bypass federal law and allow expanded inpatient addiction treatment.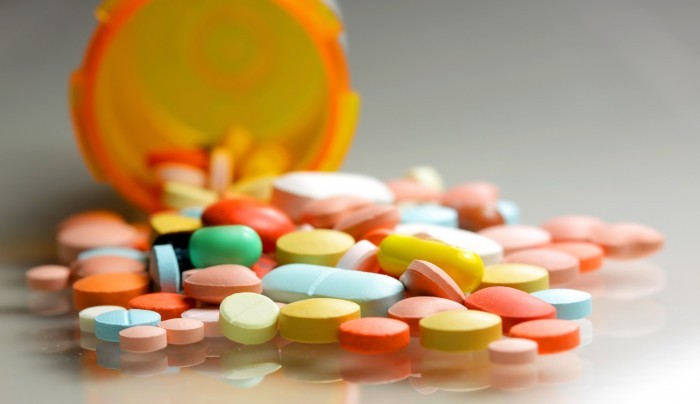 Source: Thinkstock
- To circumvent an obscure Medicaid requirement, seven more states applied to join California, Maryland, Massachusetts and New York to receive a Medicaid waiver to expand drug addiction treatment. Current federal policy prohibits the use of government funds to cover over 16 beds in an addiction treatment facility.
Arizona, Indiana, Illinois, Kentucky, Michigan, Utah and Virginia, have all applied for Medicaid waivers.
HHS has publicly encouraged states to apply for the Medicaid Section 1115 waiver, to innovate and expand substance abuse treatment and recovery services.
According to a CMS report, 12 percent of adult Medicaid beneficiaries between the ages of 18 and 64 have a substance use disorder (SUD).
The waiver requests come as states struggle to accommodate the overwhelming need for addiction treatment services for low-income individuals, while also facing crippling shortages of inpatient beds.
With an estimated 22 million Americans battling a SUD, only 10 percent are actively receiving any treatment. This overwhelming demand for treatment has squeezed local and state resources to a breaking point, forcing many patients to be turned away or added to waiting lists.
Without access to treatment, the likelihood of jail time or a fatal overdose increases. The CDC found that in 2015 alone, opioid related deaths topped 33,000 people, a grim new record.
In a March 2017 letter to the nation's governors, HHS Secretary Tom Price reiterated the federal agency's commitment to allowing the Medicaid waiver to increase addiction treatment to low-income adults.
"In recognition of the urgent need to improve access to comprehensive substance abuse treatment, we will continue to work with states to improve care for individuals struggling with addiction under their Medicaid state plans and through the Medicaid Innovation Accelerator Program to improve their substance abuse treatment delivery systems," Price said.
If the HHS waiver is approved, states can start to receive federal funds to cover inpatient care beyond the 16-bed threshold. Many of these facilities have been struggling to survive on over-stretched local or private funds.
States must prove that adding the additional beds will not generate a cost greater than not having them to receive the waivers. This is in keeping with other 'swap-out,' HHS waiver provisions for ACA and Medicaid exemptions.
The ACA currently requires addiction treatment to be covered under health plans, including Medicaid expansion plans. The federal law also mandates what components of treatment account for inpatient addiction treatment.
This includes appropriate addiction medications, outpatient therapy, and a network of support for patients in recovery. This would also encompass post-treatment services such as job training, housing, substance abuse prevention programs, case management and physical health services.
The National Institute on Drug Abuse (NIDA) has indicated that the financial savings that come with treatment far outweigh the absence of treatment.
One year of methadone treatment is estimated to have and average cost $4,700 per patient, where a year of imprisonment costs upwards of $24,000 per person.
According to NIDA data, for every dollar put into addiction treatment programs there is a return savings of $4 to $7 in associated societal costs. This includes a reduction in crime, legal bills and incarceration costs. These savings, in addition to potential healthcare related savings, can bring the ratio of return up to $12 for every dollar spent.
California was the first state to receive the waiver in 2015. It created the Drug Medi-Cal Organized Delivery System as a result. The program currently has 13 million enrollees. A recent statement by the California Department of Health Care Services laid out the rationale for the waiver.
"With so much uncertainty around the ACA at the federal level, it's critical that state leaders and foundations step up and work together to ensure that Medicaid reaches its full potential in helping us curb the epidemic of addiction and improve the overall health of our communities."