PCPs, Psychiatrists Much Less Likely to Accept Medicaid
Low rates of Medicaid acceptance among PCPs and psychiatrists may have long-term impacts on population health and healthcare spending.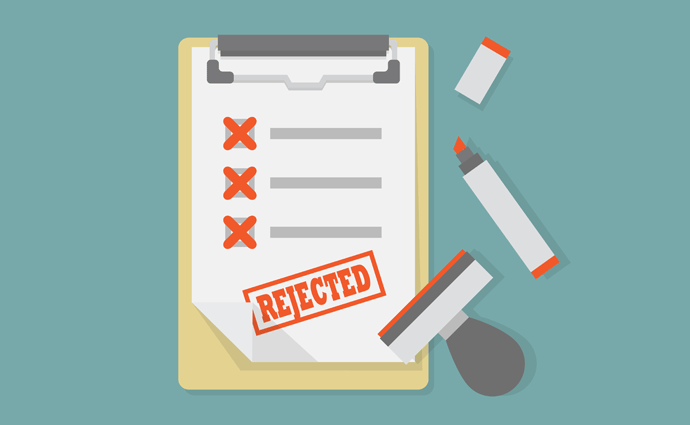 Source: Thinkstock
- Primary care providers (PCPs) and psychiatrists are among the least likely professionals to accept Medicaid, leaving patients without some of the most fundamental resources for preventing or managing chronic diseases, according to recent data compiled by MACPAC.
The Medicaid and CHIP Payment and Access Commission found that only 68 percent of general practice or family physicians accepted new patients with Medicaid in contrast to the 91 percent that accepted private insurance and 85 percent that take Medicare.
Psychiatrists are less likely to take any type of insurance, with just 62 percent accepting commercial plans or Medicare. Only 35 percent will accept new patients using Medicaid.
These specialties follow a general trend of low Medicaid acceptance for providers.
Across all types of providers, just 70.8 percent will see Medicaid patients, while 90 percent will accept privately insured individuals.
READ MORE: Single Payer, Public Options Become Focus of Healthcare Debate
Pediatricians (78 percent), general surgeons (88 percent), and OB/GYN providers (81 percent) are among the most likely to see low-income patients on Medicaid.
"In order for Medicaid to provide access to services in a timely manner, sufficient numbers of providers must be available to serve Medicaid beneficiaries," MACPAC, a non-partisan legislative branch agency, stated in the report.
"Provider availability is influenced by the supply and distribution of providers within a community as well as state policies regarding payment levels, scope of practice, and managed care penetration, among others. But it is also influenced by providers' responses to those policies."
The researchers examined Medicaid acceptance rates in states that had agreed to expand Medicaid under the Affordable Care Act as well as states that had not participated in expansion.
Overall, there was no major difference between the two groups of states – except in the case of OB/GYN providers, which tended to accept Medicaid at higher rates in non-expansion states. Eighty-nine percent of OB/GYNs took Medicaid in non-expansion states compared to just 73.9 percent in expansion regions.
READ MORE: HHS Looks to Medicaid Demonstrations to Improve Mental Health
Perhaps unsurprisingly, the most significant factor for Medicaid acceptance had to do with reimbursement rates.
States that had higher ratios of Medicare-to-Medicaid reimbursement rates also had significantly more physicians who accepted Medicaid.
"High and low payment ratios are developed by creating an index of the comparison of state physician fees from Medicaid versus Medicare, then comparing the index the national average of 0.72," the research team explained. "Those with ratios above the national average are considered high; those with ratios below the national average are considered low."
In high ratio states, 83 percent of PCPs accepted Medicaid. In low payment states, that number plummeted to just under 60 percent.
The trend held true for pediatricians (81.6 percent vs. 76 percent), general surgeons (97.5 percent vs. 82.9 percent), and OB/GYNs (91 percent vs. 73 percent).
READ MORE: CMS Proposes to Deregulate, Fast Track Medicaid Managed Care Programs
Psychiatrists in high ratio states were only slightly more likely to take Medicaid than they were in lower ratio states, at 37.4 percent and 35.3 percent, respectively.
"The only policy lever that was associated with Medicaid acceptance was Medicaid fees," the team reiterated, noting that a relatively small increase in reimbursement could have a measurable impact on acceptance rates.
"A one percentage point increase in the Medicaid-to-Medicare fee ratio would increase acceptance by 0.78 percentage points," they said.
The report did not, however, examine insurance acceptance rates for behavioral health providers and substance abuse clinics.
Medicaid is currently the nation's largest payer for these services, which have skyrocketed in demand as the opioid epidemic continues to ravage communities.
Nearly 12 percent of Medicaid beneficiaries over the age of 18 are currently experiencing a substance use disorder (SUD), says Medicaid.gov. Medicaid accounts for more than one-fifth of the nation's annual $24 billion spent on SUD care.
The non-partisan Center on Budget and Policy Priorities also notes that Kentucky saw a 700 percent increase in Medicaid use for substance abuse treatment after expanding Medicaid in the state. Nationally, Medicaid expansion contributed to an 18 percent reduction in unmet needs for SUD treatment.
Improving PCP access for Medicaid patients may also support more comprehensive treatment for substance use disorders, not to mention the prevention and management of other chronic diseases such as diabetes, hypertension, and respiratory conditions.
Individuals with SUDs are more likely to experience these and other physical and mental health comorbidities, research has shown.
Medicaid.gov encourages early intervention in the cycle of substance abuse in order to control long-term spending and improve the likelihood of positive outcomes – the primary care environment plays an important role in identifying at-risk individuals and connecting them with effective interventions.
Improving access to primary care, psychiatric care, and other foundational services for Medicaid patients may have long-term positive effects on population health and overall industry spending.
States that use reimbursement policy levers to encourage more acceptance of Medicaid may see more success with addressing the holistic healthcare needs of vulnerable and low-income populations.