What are the Pros and Cons of Consumer Directed Health Plans?
Payers may find that there are both significant advantages and challenges when it comes to consumer-directed health plans.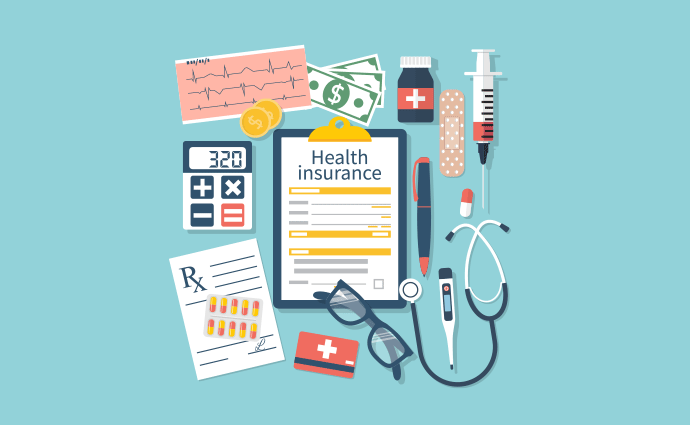 Source: Thinkstock
- In recent years, payers have been extending their consumer-directed health plan (CDHP) offerings as a way to encourage health plan enrollment and save on healthcare costs.
Many healthcare stakeholders see CDHPs as products that create mutual benefits for payer organizations and consumers, because they hold health plans and consumers responsible for efficient use of healthcare services and spending.
CDHPs may be a suitable health plan option for some individuals, but not for all.
Payers that have a clear understanding of the risks and rewards of CDHPs can create successful offerings in this segment of the insurance market.
What is a consumer directed health plan?
CDHPs are health insurance plans that use high deductibles coupled with tax-advantaged personal health spending accounts (HSAs) to increase consumer accountability for their own health care spending.
READ MORE: How Payer Philanthropy Can Address Social Determinants of Health
Health savings accounts (HSAs), flexible spending arrangements (FSAs), health reimbursement arrangements (HRAs), and medical savings accounts (MSAs) all bring tax benefits along with them, the IRS says.
CDHPs are often confused with high-deductible health plans.
A high-deductible health plan (HDHP) is a specific type of CDHP, which includes a deductible of at least $1,300 for an individual or $2,600 for a family.
An HDHP's total yearly out-of-pocket expenses, including deductibles and cost-sharing (co-pays, coinsurance), can't surpass $6,550 for an individual or $13,100 for a family.
CDHPs can save costs for payers and beneficiaries, but CDHPs may increase patient risks and be found to have little value to specific consumer groups.
READ MORE: Payer Strategies for Boosting Consumer Engagement, Satisfaction
Employers are actively increasing their CDHP offerings for the following year as a major part of their cost management strategy, according to the National Business Group on Health (NBGH).
NBGH President and CEO Brian Marcotte believes that employers see CDHPs and related plan offerings as a way to lower unnecessary healthcare utilization and direct employees to the services they want.
"One of the most interesting findings from the survey is that employers are focused on enhancing the employee experience," said Marcotte.
"For example, there is a big increase in the number of employers offering decision support, concierge services and tools to help employees navigate the healthcare system. The complexity of the system and proliferation of new entrants has made it difficult for employees to fully understand their benefit programs, treatment options and where to go for care," he added.
On the other end of conversation, healthcare experts including a team of researchers from Indianapolis University and the Center for Health Reform in Dallas believe that HDHPs and similar offerings may reduce necessary healthcare utilization.
READ MORE: Quality Measures Challenging in Pharmaceutical Value-Based Contracts
The team's findings suggested that because consumers enrolled in HDHPs and CDHPs are more worried about saving money than seeking adequate healthcare, the financial incentives lead beneficiaries them to use less healthcare services even when they are required.
This could lead to expensive conditions down the line, including avoidable hospitalizations and long-term spending on chronic diseases.
CDHP offerings are popular among commercial payers
CDHPs are offered by some of the largest commercial payers including Humana, BlueCross BlueShield, and UnitedHealthcare. They are generally advertised as plans that include care coordination tools and many cost-sharing benefits.
Humana CoverageFirst CDHP offers beneficiaries both health assessments and biometric screenings.
As for financial benefits, CoverageFirst CDHPs also offer "benefit allowances" which cover the first $1000 of covered medical services for each member enrolled without rollover year-to-year.
This allotment covers services such as prescription drug purchasing, preventive care, and routine office visits where enrollees only pay for copays and applicable coinsurance on these services.
BlueCross BlueShield HDHPs for employers offer HSAs, FSAs, and HRAs to employees as well as a suite of healthcare engagement tools. These include interactive online health plan statements, hospital cost and quality comparison tools, medication cost and coverage search tools, health care cost search tools, and readily available health and wellness information.
BCBS HDHPs can be offered as either a HMO or PPO as a way to benefit a company's healthcare spending through employee accountability.
"Consumer-directed health plans combine financial engagement and comprehensive support to move employees toward becoming empowered consumers of health care services," BCBS said. "This approach can help your company manage costs over the long term and be an effective strategy for delivering quality, sustainable coverage for your workforce."
UnitedHealthcare offers HDHPs in the form of their Options PPO plans, which incentivize consumers to use network providers through cost savings and make consumers responsible for approving in-network or out of network healthcare services.
Other benefits that encourage in-network use of the Options PPO plan include lower cost-sharing amounts for more covered services as long as beneficiaries utilize services in that network.
What types of consumers would find value in a CDHP?
CDHPs are based on low cost-sharing, and higher deductibles, which require active engagement in purchasing decisions from the consumer. These plans may attract younger individuals with higher health literacy and a desire to control more of their spending.
The Employee Benefit Research Institute (EBRI) found that Millennials tend to value their ability to interact with health plans and sponsors more than older generations.
EBRI determined that Millennials were more likely to be engaged when picking a health plan and making cost-conscious health care decisions. They also had a higher likelihood to engage in wellness and preventive health behaviors.
Younger generations were also more likely than Gen-Xers and Baby Boomers to ask doctors for less expensive generic prescription drugs for treatments and utilize cost-tracking tools in order to manage healthcare costs.
When considering or promoting CDHPs to potential enrollees, payers should make sure that the plan benefits align with consumer needs that effectively encourage smart healthcare utilization and meet the priorities of beneficiaries in different financial circumstances.